Recent progress and cost reductions in sequencing methods suggest that the avoidance of future breeding bottlenecks will require the ability to phenotype large populations in a reliable and effective way. Reliable assessment of quantitative physiological traits (QPTs) such as growth rate, water use efficiency or transpiration are important aspects in many research and development programs. Nevertheless, measuring these QPTs has always been a major challenge due to the complex nature of the phenotype, the number of genes involved, the high genotype by environment interaction (GxE), the cost of phenotyping large numbers of individuals, and the typical heterogeneity in production environments which requires that precise screening is done in controlled environment. Moreover, water-limited environments and other stress thresholds can be experimented easily and effectively with Plantarray System.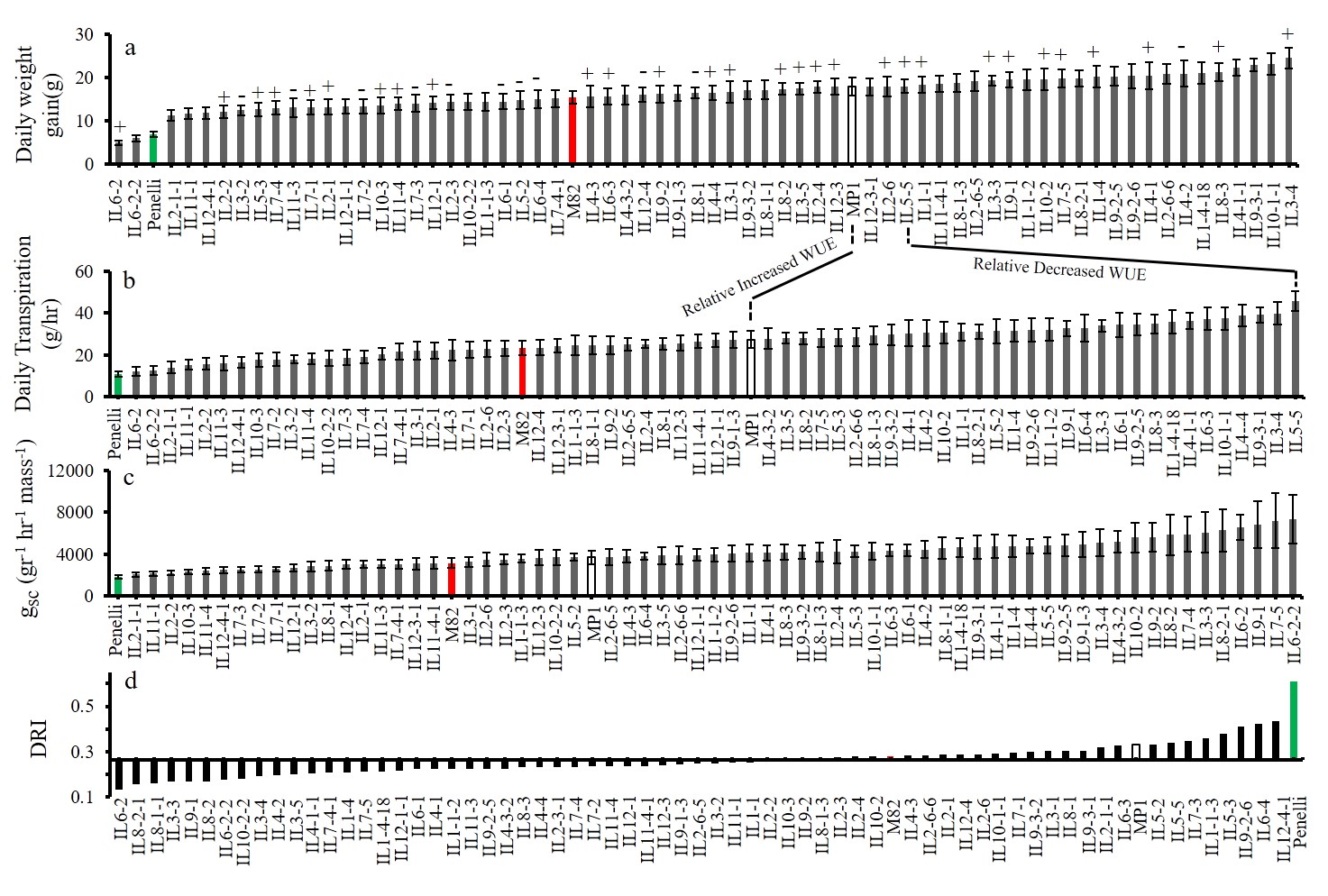 Gene and germplasm candidates that may lead to improved crop yields and optimized plant traits under stress have to pass long development phases based on trial and error, using large-scale field evaluation. Quantitative, objective, and automated screening methods combined with decision-support algorithms such as Plantarray, enable rapid screening of the most promising crop lines at an early stage followed by final mandatory field experiments.
The combination of novel molecular tools, screening technologies, and economic evaluation is the next plant biotechnological revolution in agriculture.
The Plantarray system works with a large variety of plants, from Arabidopsis to Eucalyptuses seedling and significantly shortens the selection process of many crops such as:
Field crops
Biodiesel and biofuel crops
Trees (for both timber and fiber) as well as forestry (selecting the best performing forest trees at the seedling age)
Vegetable crops
Plant-made pharmaceuticals (PMPs), plant-made nutraceuticals and ornamental plants
Key benefits of using Plant-DiTech's solution:
Shortens time to market - pre-field functional mapping of large plant populations for environmental resistance within only 3-4 weeks
Measures growth rates and performs yield predictions with a proven correlation to field results
Reduces the very high cost of trial and error (money, time, personnel) by highlighting the higher yield plants under unfavorable conditions for further successful field experiments
Instant feedback and real-time in-depth statistical analysis and distribution histograms of plant population performance with clear graphical presentation (no need for physiological background)
Simple operation with negligible costs
Suitable for any budget – the flexible design enables users to fit the number of
units to any growth facility according to their requirements and budget
Ideal experimental platform:

High-throughput
Fully automated
Homogeneous test repetition
Suitable for a large variety of plants
Precise measurements
Non-invasive
Enable randomized block design